Spalding Plumbers can assist you with the design and installation of your new bathroom suite including electrical, plastering and tiling work. If you feel that it is the time to update or refresh your existing bathroom or en-suite, contact the experts at Spalding Plumbers for a five-star service that you can trust. Whether you are sourcing your own materials, or if you require us to supply the entire suite - from sanitary wear through to tiles and appliances - we always do our best to accommodate your needs.
Our team are also available to offer professional advice on which materials and design ideas will be best suited to you. When you choose Spalding Plumbers for your bathroom installations will benefit from a helping hand to guide and advise you when planning your new bathroom or en-suite. When you employ us you can be assured that our hard-working team will manage your entire project effortlessly from start to finish.

For a professional bathroom installations service in Spalding, call the team at Spalding Plumbers on 01775 725 975 or 07949 830 594, or email us at chris@spaldingplumbers.co.uk
---
Our bathroom installations cover:
Bathroom fittings
Installation of shower enclosures/ shower cubicles
Installation of all types of shower units
Panel boarding and floor & wall tiling
Full bathroom suites and en-suites
Upgrades to existing bathroom suites
Plastering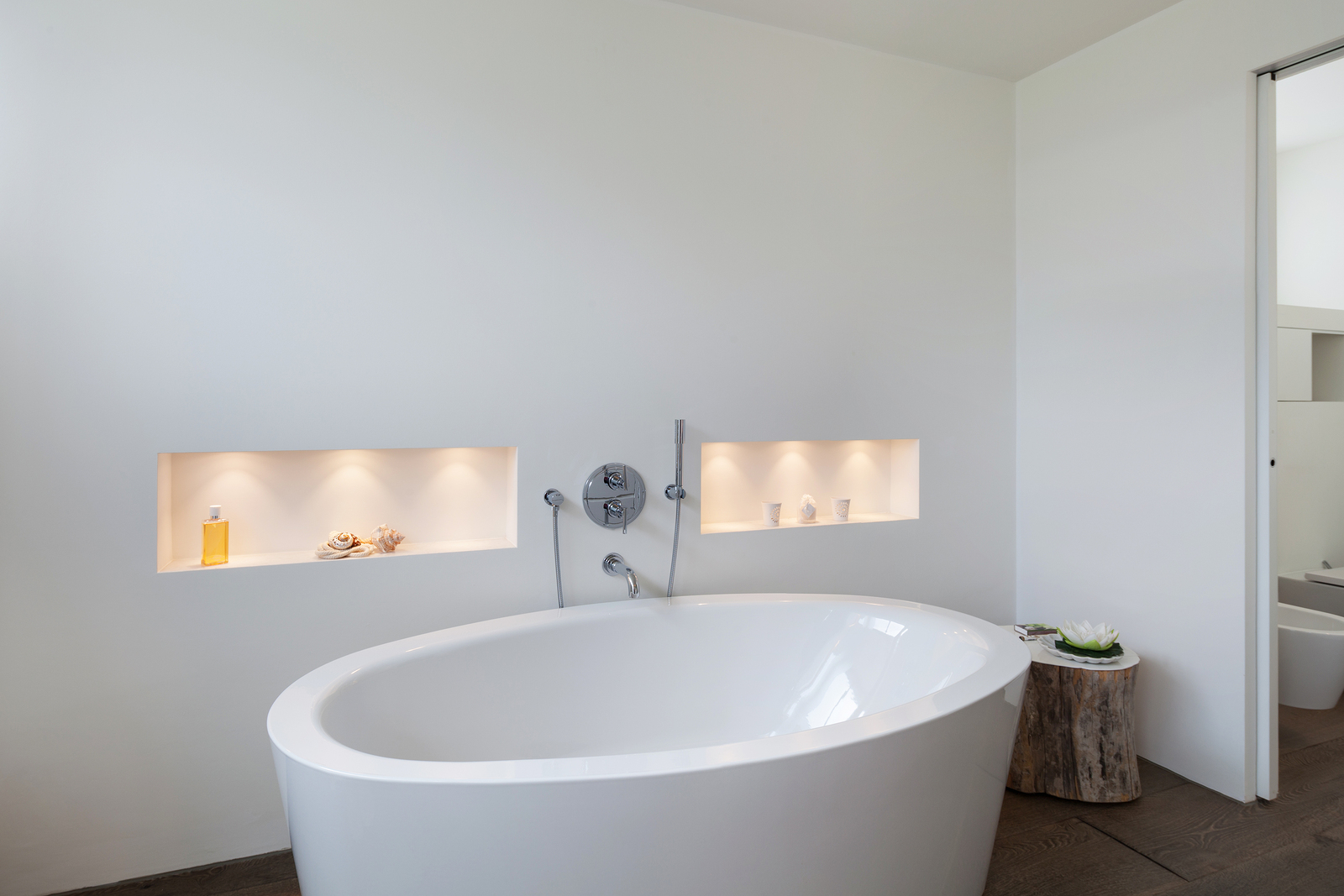 ---
---
Spalding Plumbers aims to make having your new bathroom installed as hassle-free as possible. Our team provide an efficient and professional service at affordable prices and will always leave your property clean and tidy.

If you purchased your new suite prior to contacting Spalding Plumbers, we will be happy to provide a free estimate for the design and installation of the suite, including smaller jobs such as single shower installations.
---
If you would like more information on our bathroom installations, or if you would like to have an in depth discussion regarding your requirements and to receive a quotation, give Spalding Plumbers a call today. Get in touch with our team for first class services and expert advice on 01775 725 975 or 07949 830 594. Or to enquire by email contact us onchris@spaldingplumbers.co.uk